Havent' updated in years BUTTT...here I go. Here's the summary of everything that has been happening.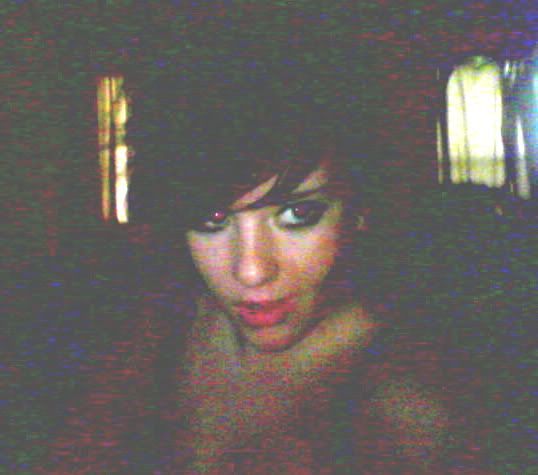 I stopped being friends with Tiffini
because she went out with my exboyfriend Leo.
It really tore me up and I was angry and bitter...and furious. I got out of AEP and set my eyes on Jeff.
Which was totally stupid because he's the biggest flirt AND has a girlfriend that looks like Hilary Duff. Hahah yeah I know. Also I've been hanging out with Amber and Sara at school...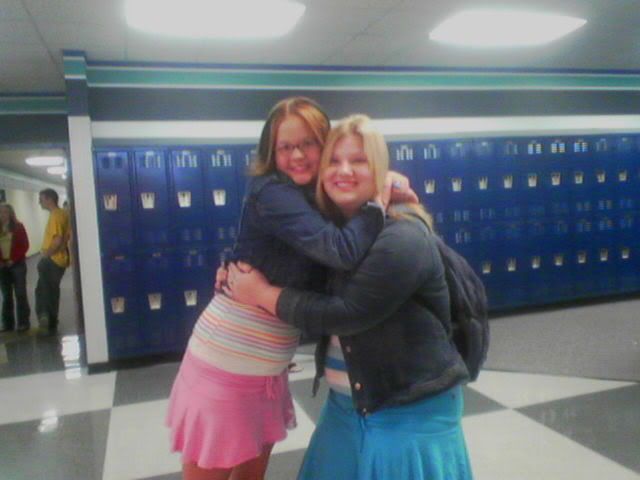 . I've been tanning alot trying to not look like a crackhead. But the tanning place is right next to Jeff's work so it's impossible not to stop by and say hi. But we are just friends...and it's fine...ha.


Yesterday:
I went to school late and did my makeup at home for an hour then drove to Brookshire's to get some cans for a the school TARDY DRIVE! Hahah bitches! I spent seven dollars on them ho's. Some other kids were skipping too getting cans..haha it made me laugh. Then second period we watched a Ronald Reagan movie. Nice. Third Talk to Cody about sexin' it up! Hahah not really. Fourth? Talked to Stevie and Jeff, watched a Cinderella Story. Fifth I hung out with Amber and laughed about her little cousin getting drunk I think. Sixth Jeff skipped after saying he didn't want to skip with me so ...another reason for me to stop talking to him...lol. We read Winter Dreams which I really like because I've already read it. Seventh I talked to Jerry about how to ask Jessica out. Then after school I drove to Megan's house and waited thirty minutes in her room waiting for her to get there. Then we left to go to the YMCA and I filled out a volunteer paper and they'll get back to me someday I guess. Then we went to Nick Roger's apartment but they weren't home. So we went to her grandmother's house which was funny. What cute accents! Then we officially ran out of things to do until 8:30. So we went to Outobaugh Park (sp?) and watched this Boy Scout ceremony and used the nasty bathrooms. Finally it was time to go to The Background's practice. It was right near Garland High School so I kind of knew where that was because it's close to the municipal court. I could only stay for an hour so that sucked. I was thinking of stopping by Nick's and Jeff Patty's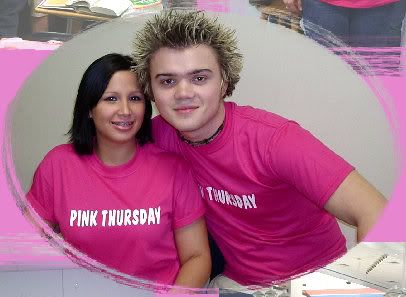 (MEGAN and JEFF Patty in the pic)party and Jeff Evans actually did I hear...haha. But I just went home even though my mom told me I could stay out thirty minutes later. I'm feeling so depressed lately. I think I'm about to go tanning but I just wanted to update before I go for another great day! Ha yeah right...I think I might be going swimming later with Megan. Maybe.